Company address: Room 1802, Building 104, Mainland Sunshine Block, North Longze Road, New District, Tangshan City, Hebei Province
Sales Manager:+86-18633141022
Business:+86-315-3392953
Fax:+86-315-3392950
Maintenance Address: North of Gangxin Street, East of Haigang Road, Haigang Development Zone, Tangshan City, Hebei Province,Tangshan Wugu Mechanical and Electrical Equipment Co., Ltd.
After-sales repair:+86-315-7110212
Fax:+86-315-7110212
Ultra-thin
With patented technology and 17mm ultra-thin design, the DT series selector is applicable to two or three position way circular knitting machine.
Low power :economical
We adopt stable and reliable high-speed CMOS circuit digital integrated circuits .Moreover, the selector owning the low power patented technical design, taking the case of 72 feeds and three technical ways needle selector system for example the Max input power is 332W. Speed:ultra-high
Because of its patented low power design and high frequency the DT-08 selector series can completely match the high speed of the knitting machine and provided the best technical supports for selecting and jacquard.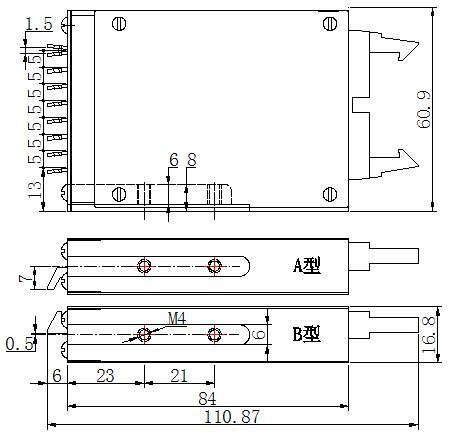 DT-08型选针器外观尺寸图